Welcome to Tembo Glassworks!
OUR APOLOGIES! DUE TO EXCESSIVE HEAT LEVELS WE WILL BE CLOSED AUGUST 1 THROUGH MID SEPTEMBER 2019 FOR ANNUAL SUMMER MAINTENANCE! PLEASE CONTACT OWNER, DAWN, AT 210.218.5827 TO SCHEDULE A FALL CLASS, DISCUSS A POTENTIAL COMMISSION OR BOOK AN APPOINTMENT TO CHECK OUT OUR GALLERY INVENTORY!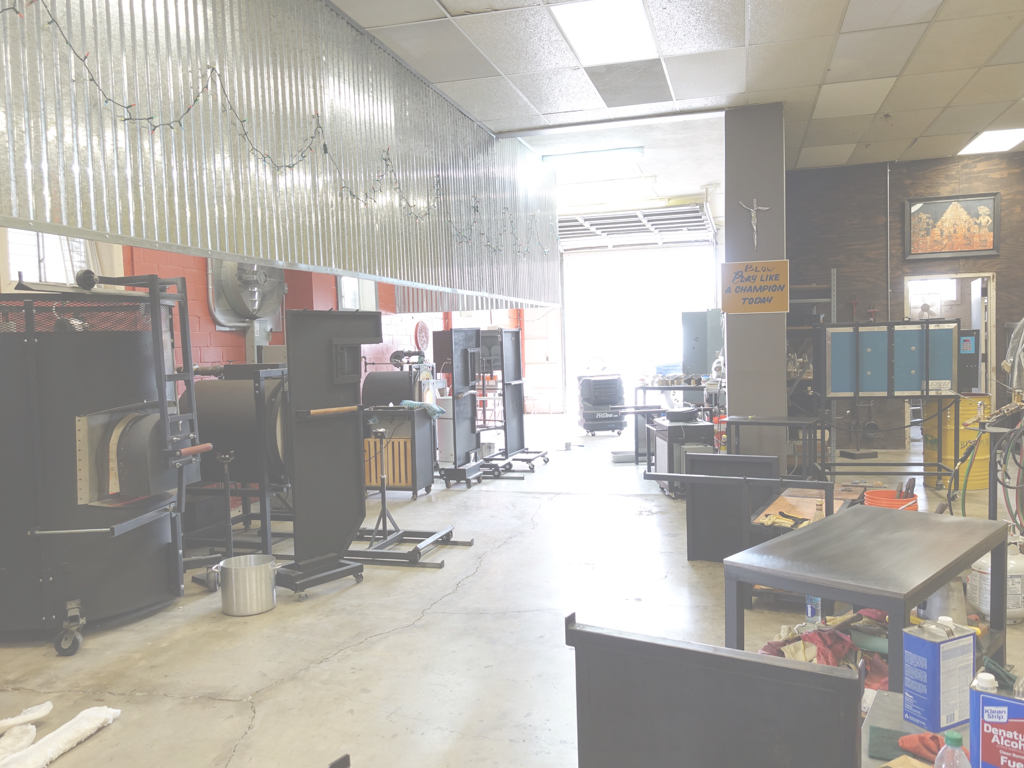 We are a fully equipped offhand glassblowing studio in the heart of San Antonio. We make custom glassware, home decor, sculpture and lighting for the home or business. We can provide glass blowing experiences and private or small group lessons. We also rent studio time to experienced glassblowers. Tembo encourages potential clients and curious community members to come by and tour the studio or watch the process! Advance notice is recommended.
Our guiding philosophy is based on respecting how, why and what we do and the concerns of our business partners and customers. Here are the takeaways:
Continually practice the best techniques and never stop learning

Under promise and over deliver

Honor your support system by giving credit where it is due

Encourage and develop the talents of other artists

Be humble...be very humble

Be an active member of the local community
"Every angel is terrifying." -Rilke
Contact us today about scheduling a visit to our studio:
Dawn del Alamo, Owner and Glassblower
dawn@temboglassworks.com
210.218.5827